Dynamo Dresden v Carl Zeiss Jena - 3. Liga
DRESDEN, GERMANY - JULY 31: Supporters of Dresden during the Third Liga match between Dynamo Dresden and Carl Zeiss Jena on July 31, 2010 in Dresden, Germany. (Photo by Lutz Hentschel/Bongarts/Getty Images)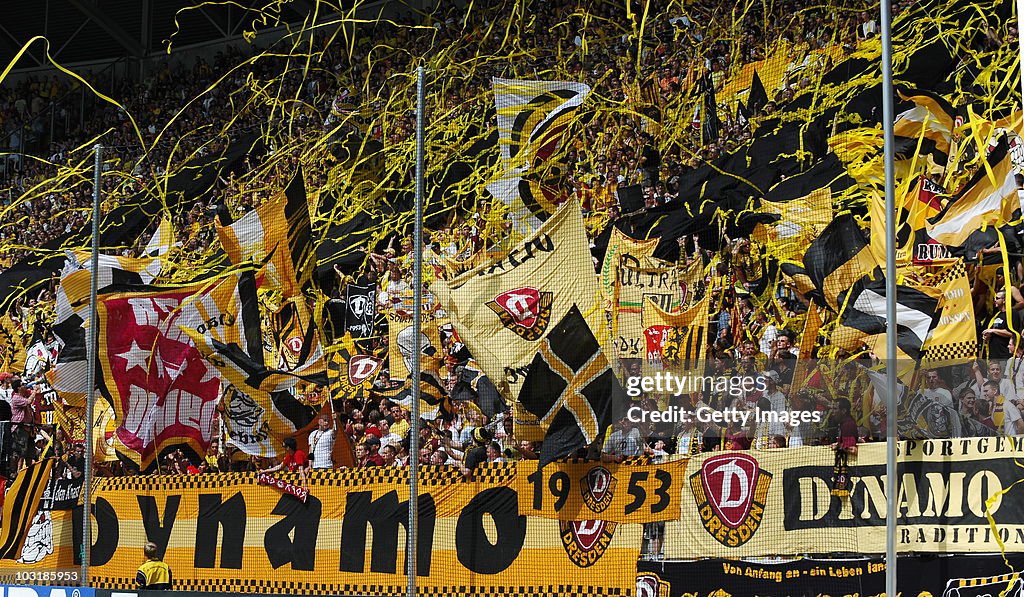 Wie darf ich dieses Bild verwenden?
DETAILS
Einschränkungen:
Nur für redaktionelle Verwendung.
DFB rules prohibit use in MMS services via handheld devices until two hours after a match and any usage on internet or online media simulating video footage during the match. For further questions please contact the DFB directly at +49-69-6788-0.
Erstellt am:
31. Juli 2010