Students approach a statue of Mongolian
Hohhot, CHINA: Students approach a statue of Mongolian hero Genghis Khan on the Inner Mongolia University campus, 10 February 2006 in Hohhot, capital of China's northern Inner Mongolia Autonomous Region. The 800th anniversary of Genghis Khan's empire will be celebrated this year in both the land of his birth in independent and democratic Mongolia, and in the southern stretch of land controlled by China and called Inner Mongolia. AFP PHOTO/Frederic J. BROWN (Photo credit should read FREDERIC J. BROWN/AFP via Getty Images)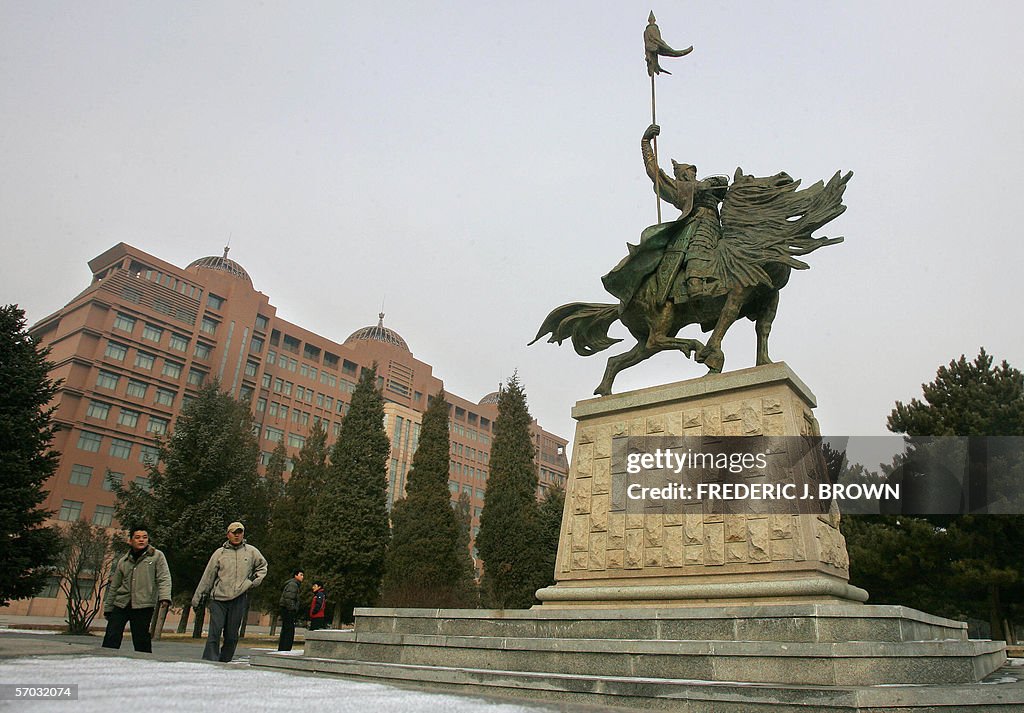 Wie darf ich dieses Bild verwenden?
DETAILS
Einschränkungen:
Bei kommerzieller Verwendung sowie für verkaufsfördernde Zwecke kontaktieren Sie bitte Ihr lokales Büro. Vollständige redaktionelle Rechte in Großbritannien, USA, Irland, Italien, Spanien, Kanada (außer Quebec). Eingeschränkte redaktionelle Rechte in allen anderen Ländern. Wenden Sie sich bitte an Ihr lokales Büro.
TO GO WITH "CHINA-MONGOLIA-KHAN-HISTORY-POLITICS"
Erstellt am:
10. Februar 2006