TO GO WITH AFP FRENCH STORY BY CHRISTOPH...
Nouakchott, MAURITANIA: TO GO WITH AFP FRENCH STORY BY CHRISTOPHE PARAYRE: A Mauritanian girl stands 07 March 2007 outside her family's shack made of corrugated iron and wood in a shanty town in Nouakchott's El-Mina quarter, which is mainly inhabited by the descendants of ancient slaves. Messaoud Ould Boulkheir will be the first 'Haratin' or descendant of slaves to run for president in Mauritania in the upcoming elections which start on march 11. Boulkheir, 64, training administrator, hails from the formerly slave ethnic group of the Haratins and is fighting for the elimination of slavery and the promotion of his community and founded his own political party, Action for Change, in 1995. AFP PHOTO/GEORGES GOBET (Photo credit should read GEORGES GOBET/AFP via Getty Images)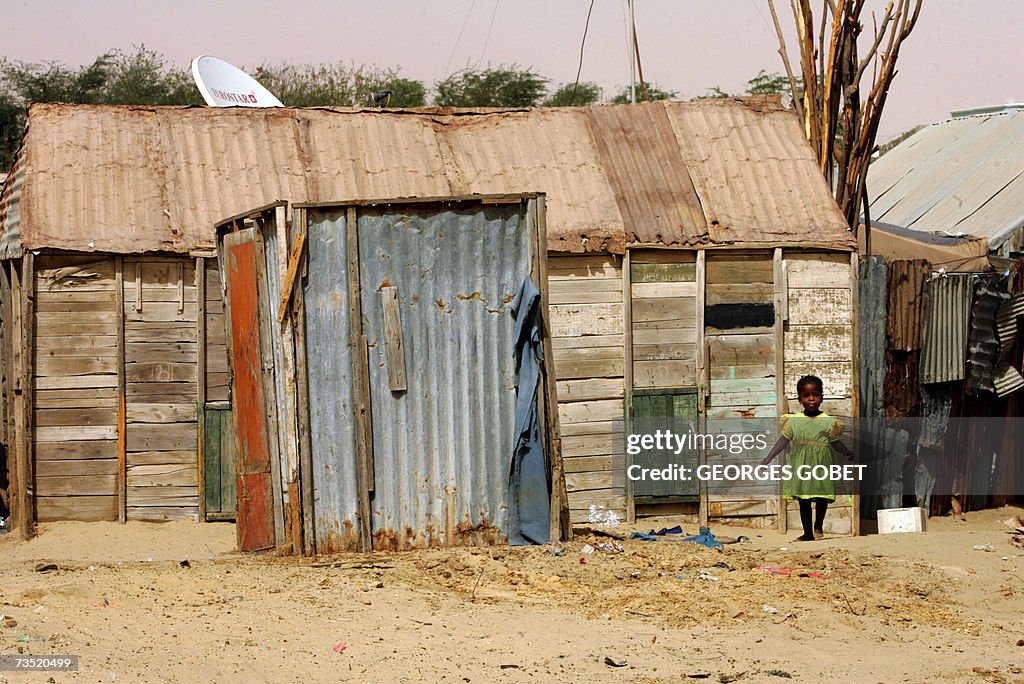 Wie darf ich dieses Bild verwenden?
DETAILS
Einschränkungen:
Bei kommerzieller Verwendung sowie für verkaufsfördernde Zwecke kontaktieren Sie bitte Ihr lokales Büro. Vollständige redaktionelle Rechte in Großbritannien, USA, Irland, Italien, Spanien, Kanada (außer Quebec). Eingeschränkte redaktionelle Rechte in allen anderen Ländern. Wenden Sie sich bitte an Ihr lokales Büro.
TO GO WITH AFP FRENCH STORY BY CHRISTOPHE PARAYRE
Erstellt am:
7. März 2007