Nirmala's Last Moments of Secular Life
Nirmala comes to Sravanabelagola, a great centre for Jain culture, to enter the Digambara community. For three days, she follows the ritual of initiation, Diksha, to devote her life to Bahubali. The members of the community tear out her hair to mark her renouncement of the world. (Photo by Soltan Frédéric/Sygma via Getty Images)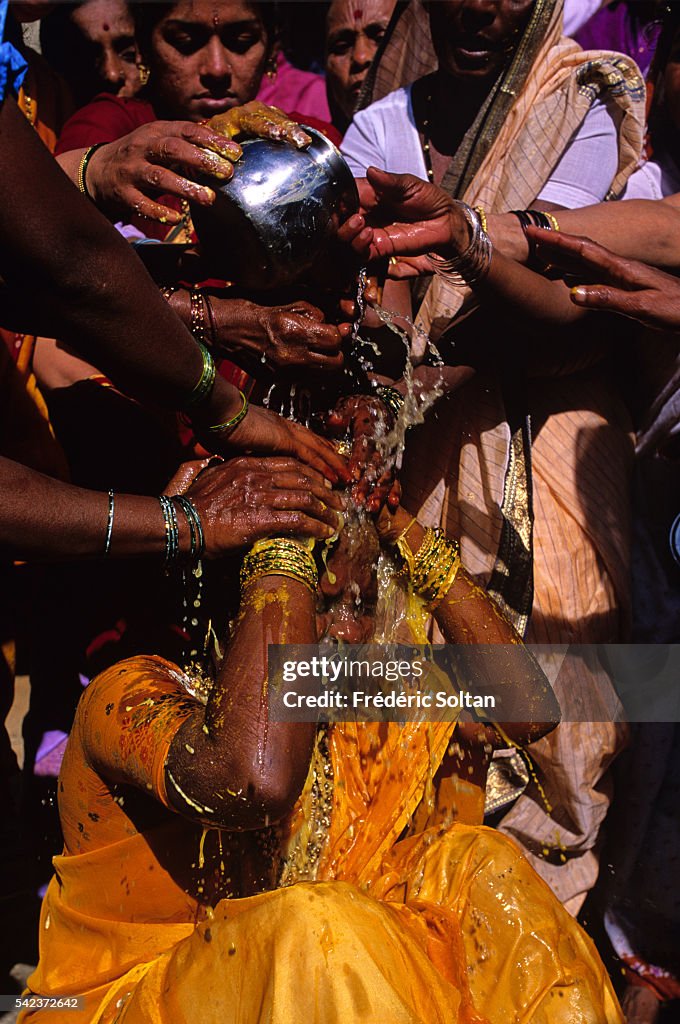 Wie darf ich dieses Bild verwenden?
Bitte beachten Sie: Bilder, die historische Ereignisse darstellen, können Motive oder Beschreibungen beinhalten, die nicht der gegenwärtigen Auffassung entsprechen. Sie werden in einem historischen Kontext bereitgestellt. Weitere Informationen.
DETAILS
Einschränkungen:
Bei kommerzieller Verwendung sowie für verkaufsfördernde Zwecke kontaktieren Sie bitte Ihr lokales Büro.
This content may not be materially modified or used in composite content. This image is intended for Editorial use (e.g. news articles). Any commercial use (e.g. ad campaigns) requires additional clearance. Contact your local office to see if we can clear this image for you.
Erstellt am:
1. Januar 1992
Objektname:
sravanabelgola91.jpg
Max. Dateigröße:
2874 x 4330 px (24,33 x 36,66 cm) - 300 dpi - 5 MB