Joseph Rosenstock Sitting with Quartet
(Original Caption) Joseph Rosenstock, General Director of the New York City Opera Company, coaxes a brace of high C's from a quartet of sopranos who will sing leading roles for the first time when the company opens its season at New York's City Center. The girls are (left to right): Darah Fleming, of Columbus, O., Costumed for the role of Micaela in "Carmen". Susan Yager, of Albany, N.Y., costumed for the forle of Rosalinda in "Die Fledermaus"; Marguerite Willauer, of Boston, Mass., costumed for the role of Countess in "Figaro" and Frances Yeend, who hails from Washington State, costumed for the title role in "Aida". The latter will star in the company's initial performance of the season.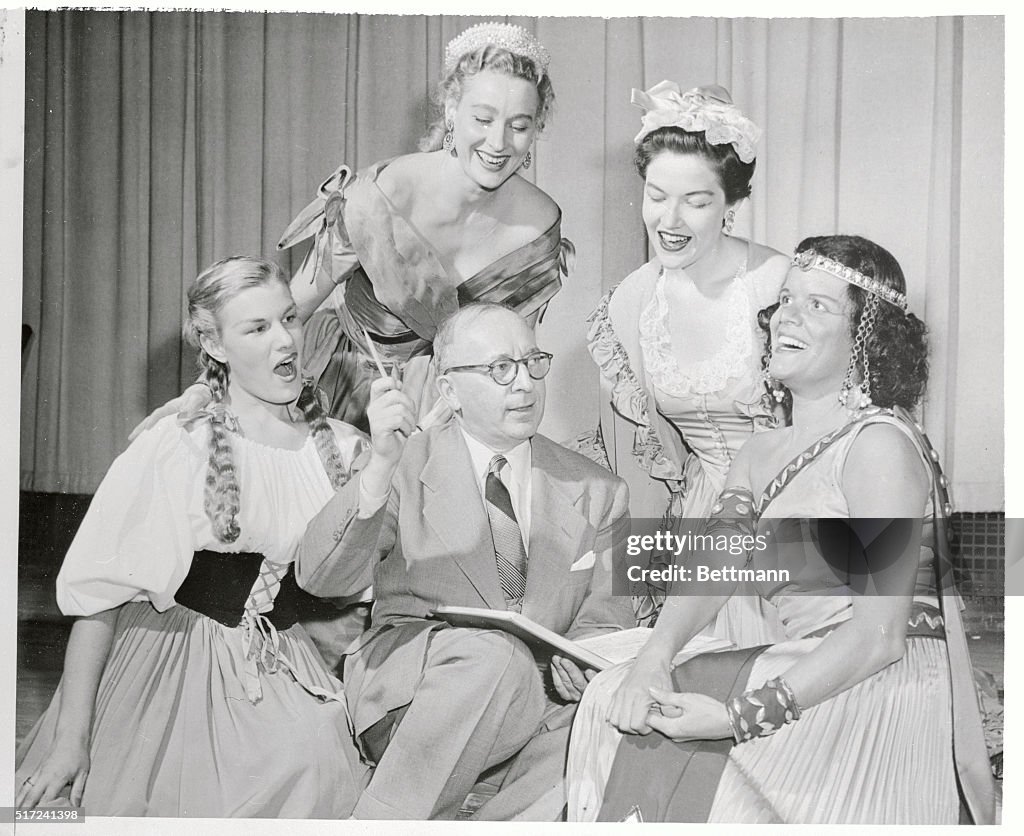 Wie darf ich dieses Bild verwenden?
Bitte beachten Sie: Bilder, die historische Ereignisse darstellen, können Motive oder Beschreibungen beinhalten, die nicht der gegenwärtigen Auffassung entsprechen. Sie werden in einem historischen Kontext bereitgestellt. Weitere Informationen.
DETAILS
Einschränkungen:
Bei kommerzieller Verwendung sowie für verkaufsfördernde Zwecke kontaktieren Sie bitte Ihr lokales Büro.
Erstellt am:
22. September 1954
Max. Dateigröße:
3517 x 2872 px (29,78 x 24,32 cm) - 300 dpi - 5 MB