International Pool Tour World 8-Ball Championship
LAS VEGAS - AUGUST 19: In this handout from International Pool Tour, writer Kevin Trudeau and actress Allison Janney are seen at the pre-party for the International Pool Tour World 8-Ball Championship at the Mandalay Bay Resort & Casino August 20, 2005 in Las Vegas, Nevada. The contest was the first ever championship match between the best male and female pool players in the world and featured Mike Sigel vs. Loree Jon Jones. Sigel won the match to claim the top prize of $150,000 and Jones earned $75,000 as the runner-up - the biggest single payday in the history of the sport. (Photo by Bryan Haraway/International Pool Tour via Getty Images)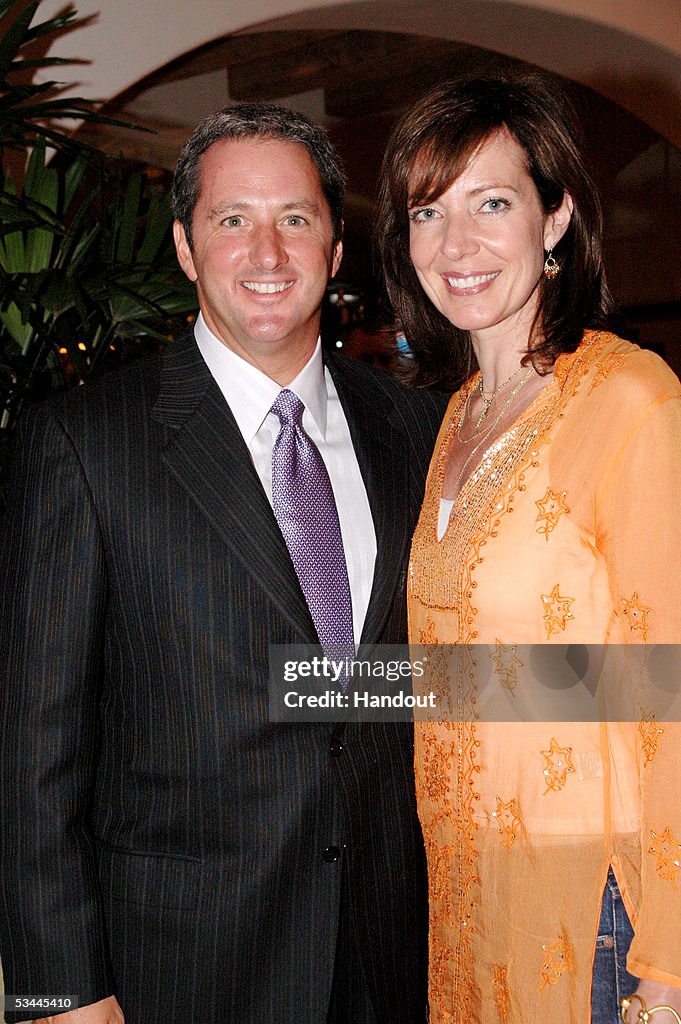 Wie darf ich dieses Bild verwenden?
DETAILS
Einschränkungen:
Bei kommerzieller Verwendung sowie für verkaufsfördernde Zwecke kontaktieren Sie bitte Ihr lokales Büro. Vollständige redaktionelle Rechte in Großbritannien, USA, Irland, Kanada (außer Quebec). Eingeschränkte redaktionelle Rechte für Tageszeitungskunden in allen anderen Ländern. Bitte kontaktieren Sie uns.
Getty Images provides access to this publicly distributed image for editorial purposes and is not the copyright owner. Additional permissions may be required and are the sole responsibility of the end user.
Kollektion:
Getty Images Entertainment
Erstellt am:
20. August 2005
Quelle:
Getty Images North America
Objektname:
53404272BH105_POOL