Close-Up of Daniele Thompson at home in Paris, France On March 22, 2009.
FRANCE - MARCH 22: Close-Up Of Daniele Thompson At Home In Paris, France On March 22, 2009 - Gerard Oury would have been 90 years old this year - His only daughter Danielle Thompson, chooses this annivesary to bring out the passion of art of the film director, who was also a great collector - The collection Gerard Oury will be sold on next 20 and 21 april at Artcurial-Briest-Poulain-F.Tajan, in Paris - It includes nearly 300 pieces - The works of Raoul Dufy but also the ones of Marcel Gromaire, a set of drawings of Maillol and paintings of Charles Lapicque and of Chagall - It also comprises a big bookcase which gathers some exemplary autographs, dedications and drawings of Jean Cocteau, Guillaume Apollinaire and of Colette - The valuations are between 4,7 and 6,5 million euros - It will be entirely presented at the hotel Dassault, from 14 to 19 april. (Photo by Serge BENHAMOU/Gamma-Rapho via Getty Images)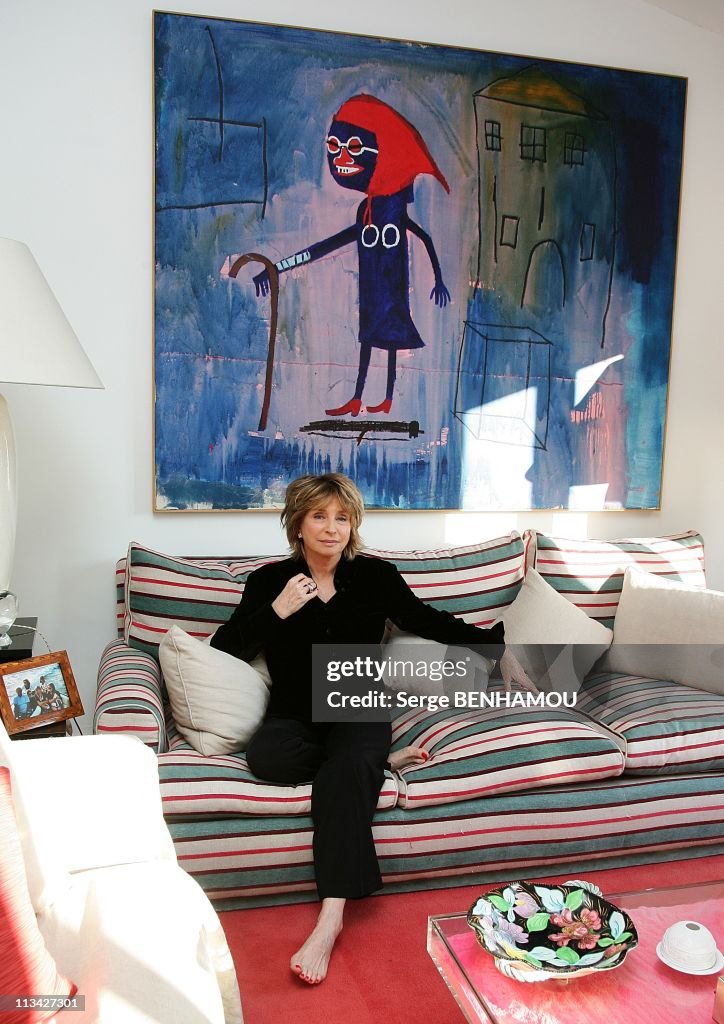 Wie darf ich dieses Bild verwenden?
Bitte beachten Sie: Bilder, die historische Ereignisse darstellen, können Motive oder Beschreibungen beinhalten, die nicht der gegenwärtigen Auffassung entsprechen. Sie werden in einem historischen Kontext bereitgestellt. Weitere Informationen.
DETAILS
Einschränkungen:
Bei kommerzieller Verwendung sowie für verkaufsfördernde Zwecke kontaktieren Sie bitte Ihr lokales Büro.
Erstellt am:
22. März 2009
Objektname:
GAS2072677_009