World Premiere of The Play "Surviving David" - Reception
LOS ANGELES - AUGUST 20: Actors Marion Ramsey (L) and Kathryn Graf pose at the world premiere of the one-woman play "Surviving David", starring Kathryn Graf, at 2100 Square Feet on August 20, 2004 in Los Angeles, California. (Photo by Kevin Winter/Getty Images)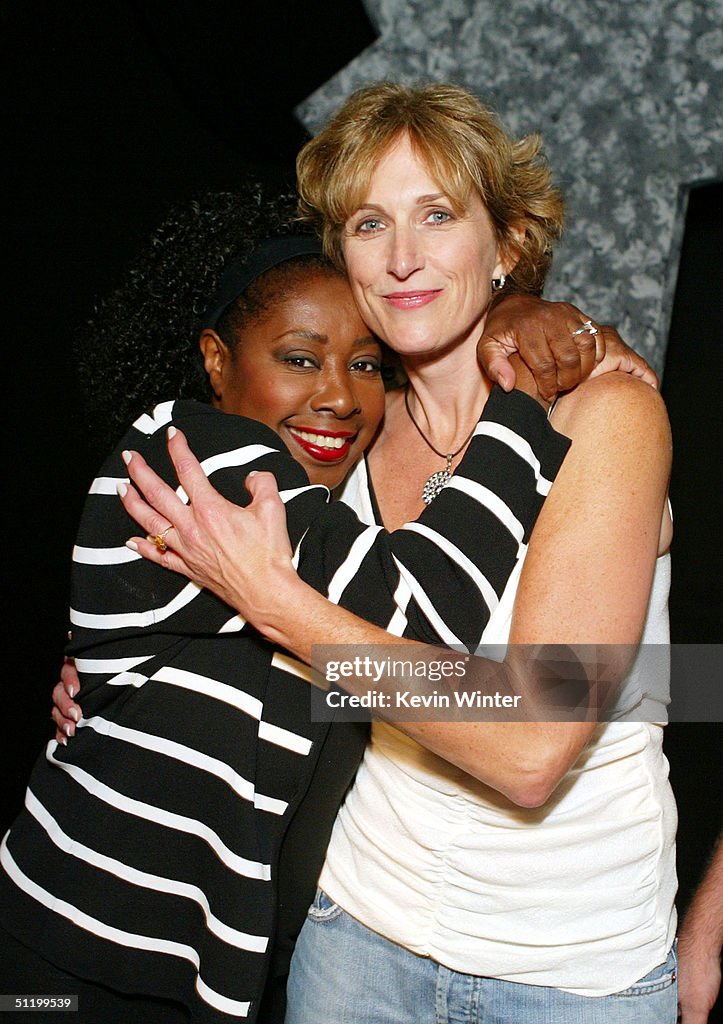 Wie darf ich dieses Bild verwenden?
DETAILS
Einschränkungen:
Bei kommerzieller Verwendung sowie für verkaufsfördernde Zwecke kontaktieren Sie bitte Ihr lokales Büro. Vollständige redaktionelle Rechte in Großbritannien, USA, Irland, Kanada (außer Quebec). Eingeschränkte redaktionelle Rechte für Tageszeitungskunden in allen anderen Ländern. Bitte kontaktieren Sie uns.
No sales to daily newspapers except in the U.S. and U.K.
Kollektion:
Getty Images Entertainment
Erstellt am:
20. August 2004
Quelle:
Getty Images North America
Objektname:
51194653KW012_david